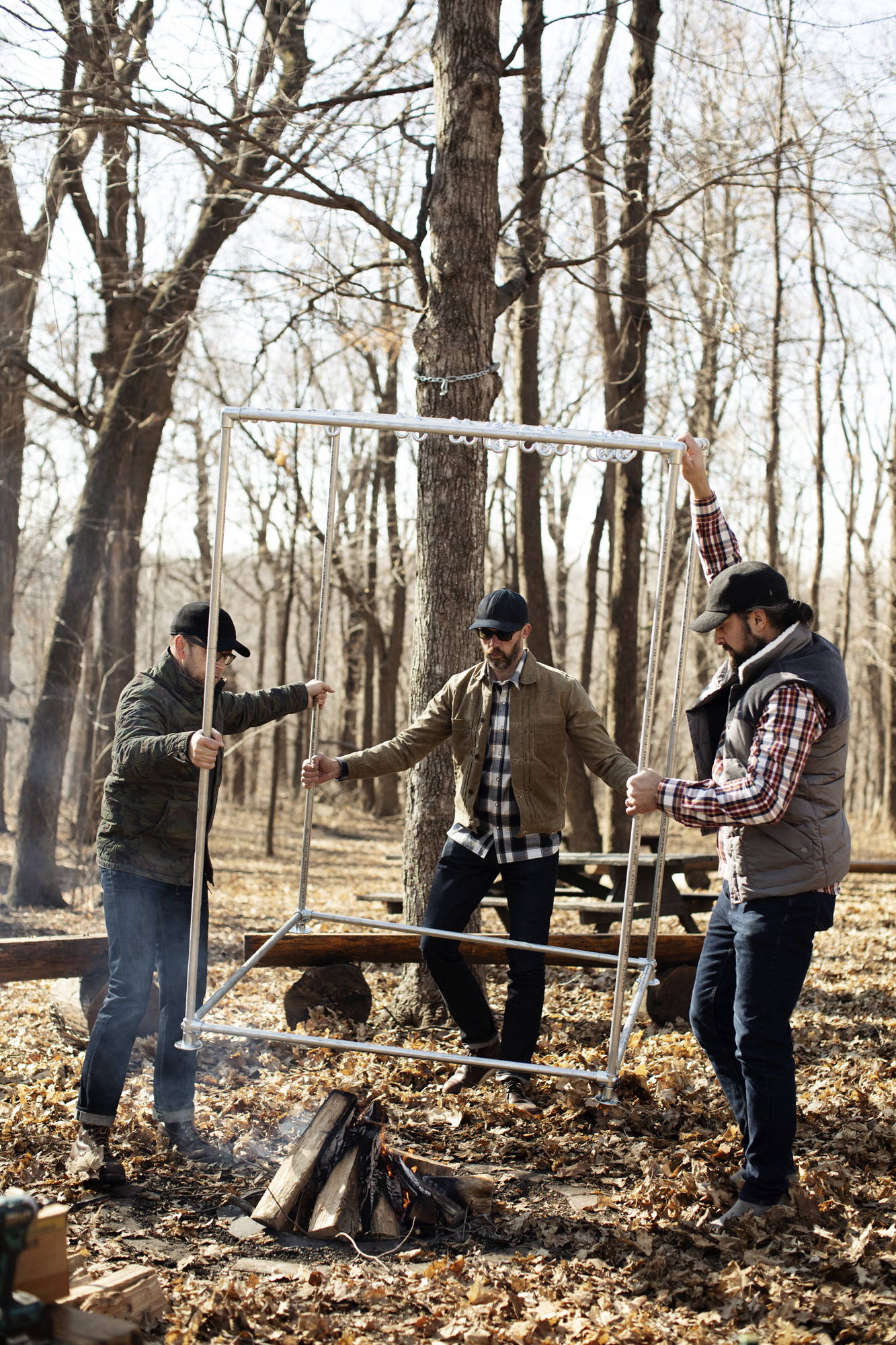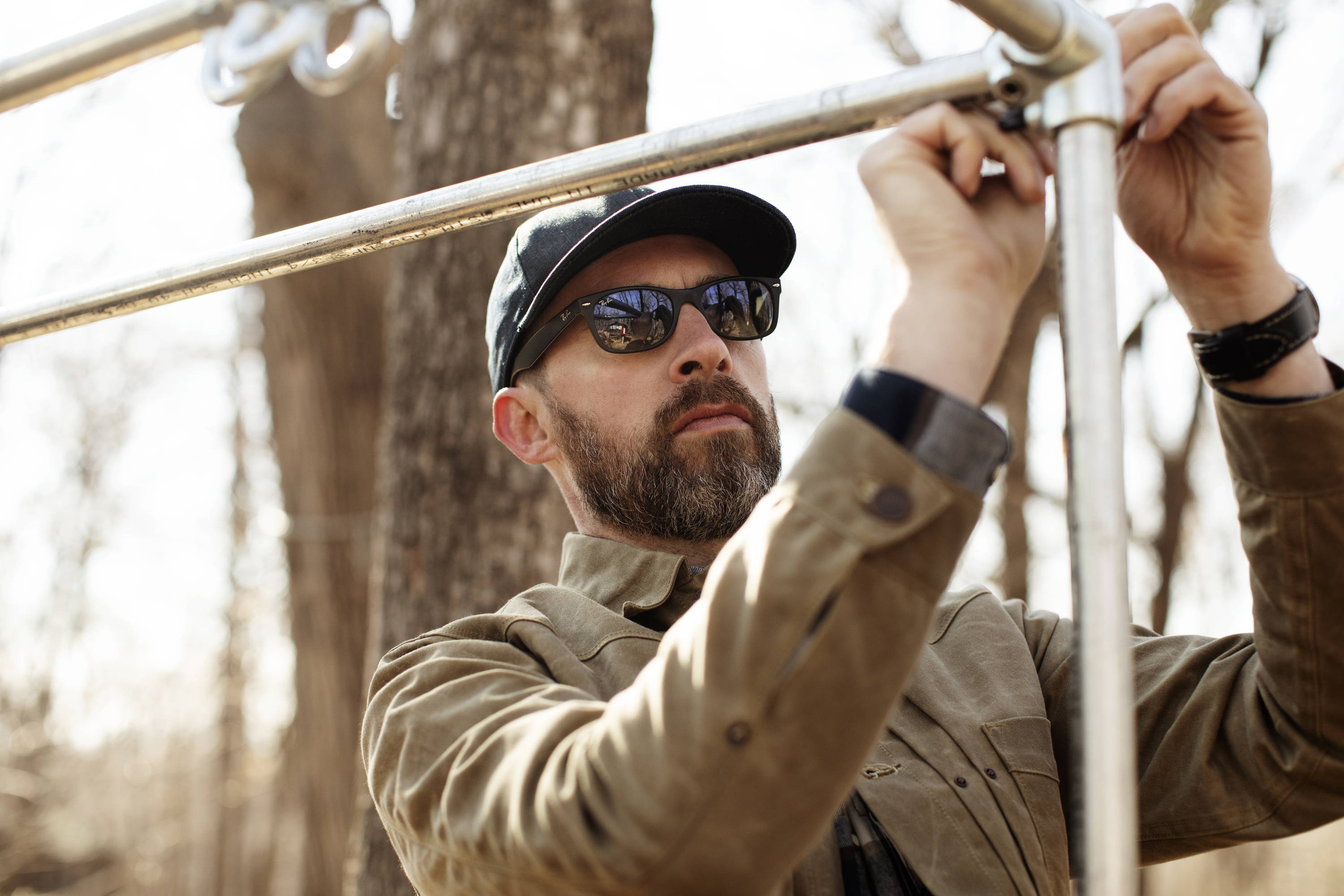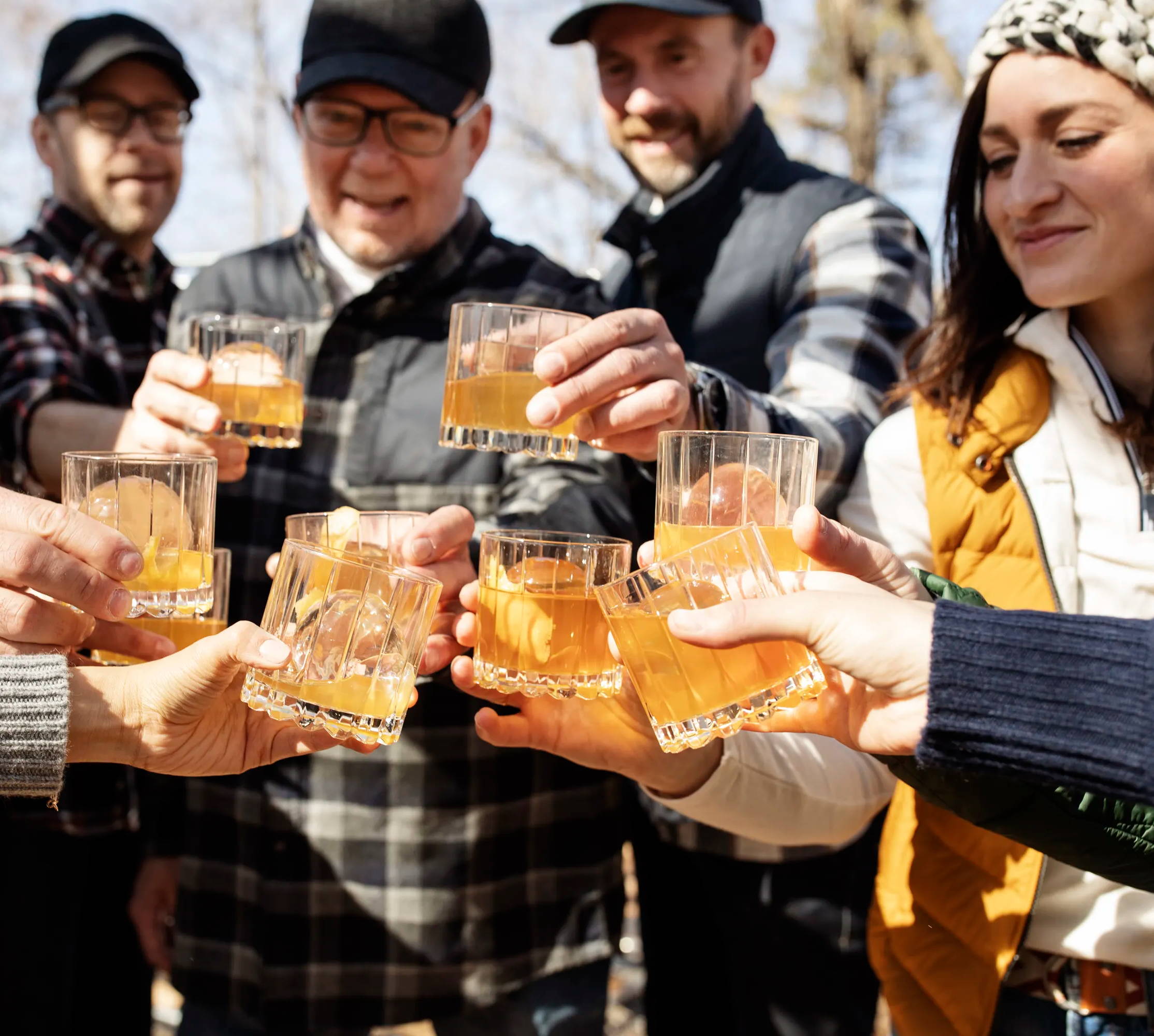 One word that we didn't hear much of these last few years was... together. And, so, it was with particular relish that we gathered, once again, to shoot the 2021-22 Brightwater collection of clothes and gear. Outdoors, of course, and...
Bone broth was just what the doctor ordered. Especially when shared with friends, spinning tales around a heart-warming fire on a chilly day.
Guaranteed to
gather a crowd.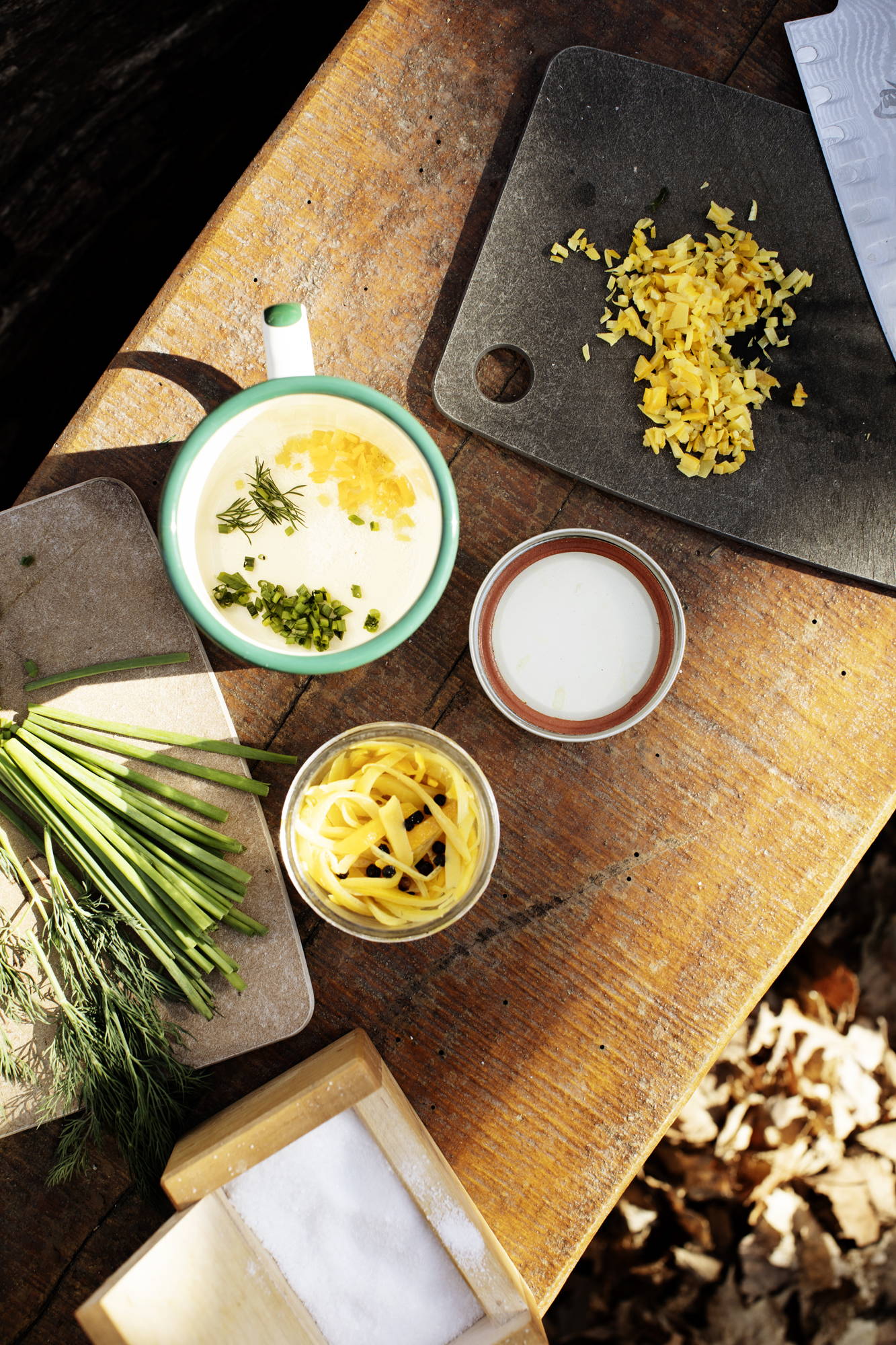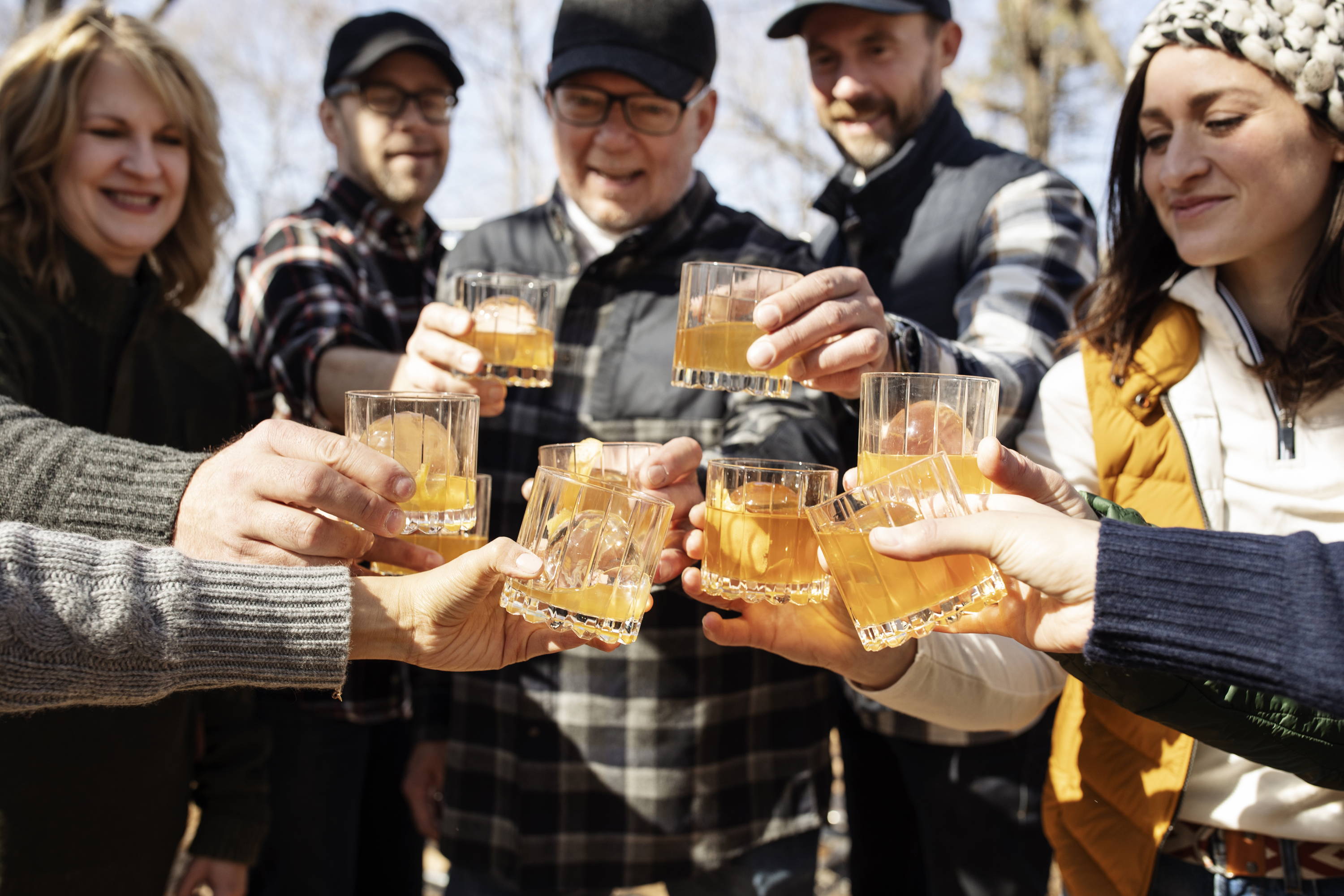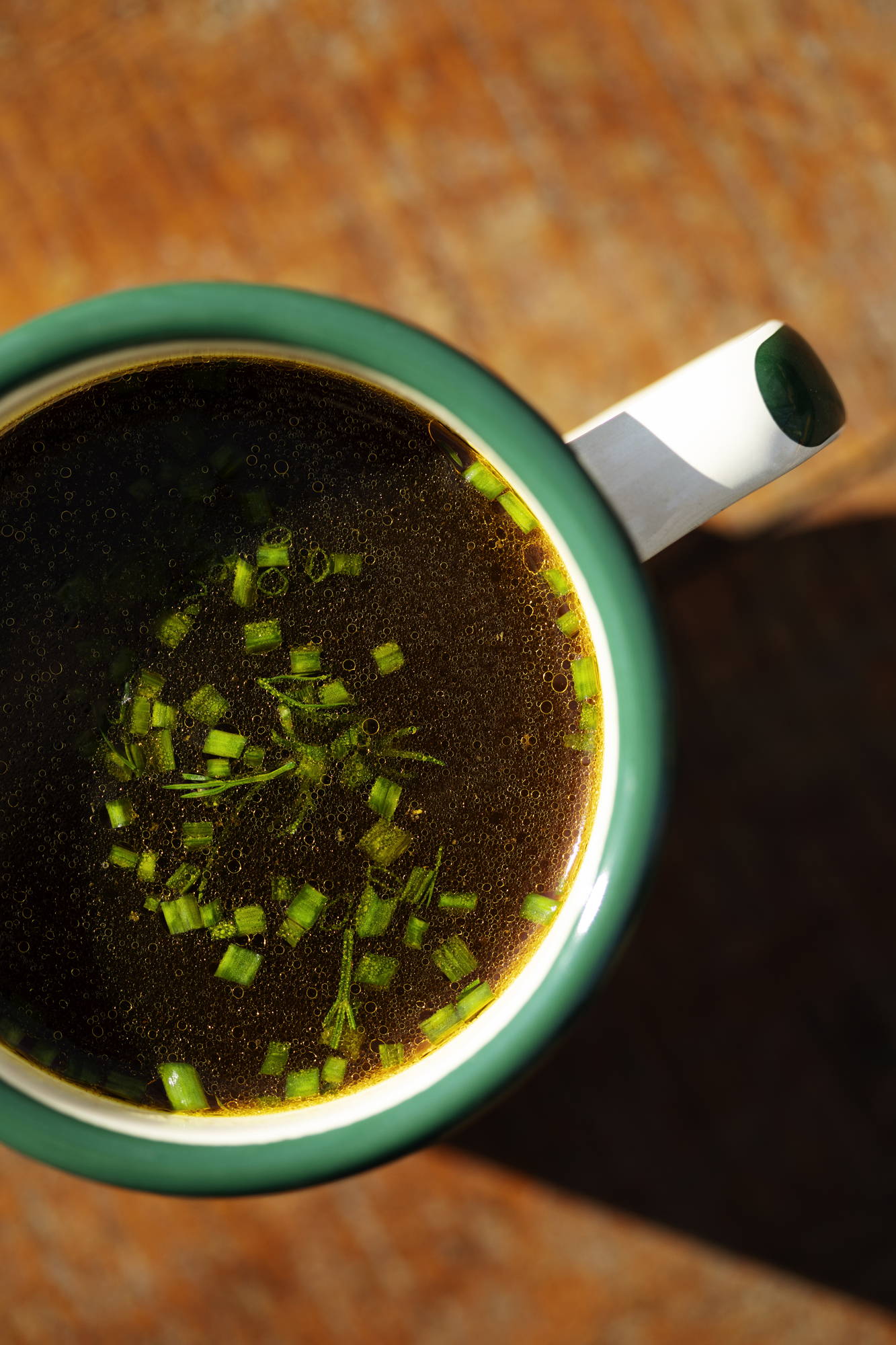 Erik Eastman's
Bone Broth
STEP 1
Bring to almost a boil 6 to 8 pounds of high-quality chicken wings with just enough water to cover. Skim impurities as they surface.


STEP 2

Two to eight hours later, add aromatics -- charred leek, carrot, fresh herbs like parsley and thyme, whole garlic heads (halved), nuts like pistachios and almonds, pepper-corns, dried chillies, chestnut mushrooms, fresh ginger -- your call.

STEP 3

After simmering with the aromatics for an hour, strain and serve with minced preserved lemon and chives. Salt to taste.